WHAT KIND OF ASTROTOURISM DO YOU PREFER?


Do you know that not all astrotourism is nocturnal or consists of observations?
Either as an alternative by "weather adversity" or as an inclusive mode of activity or vacation, the fact is that neither the schedules nor the practice itself have to be limited by the stereotype of the astronomer in front of the telescope.
Obviously it will depend on the offer of resources of the location, the possibilities or the desire to move, personal tastes, or other types of physical conditions, agenda, etc.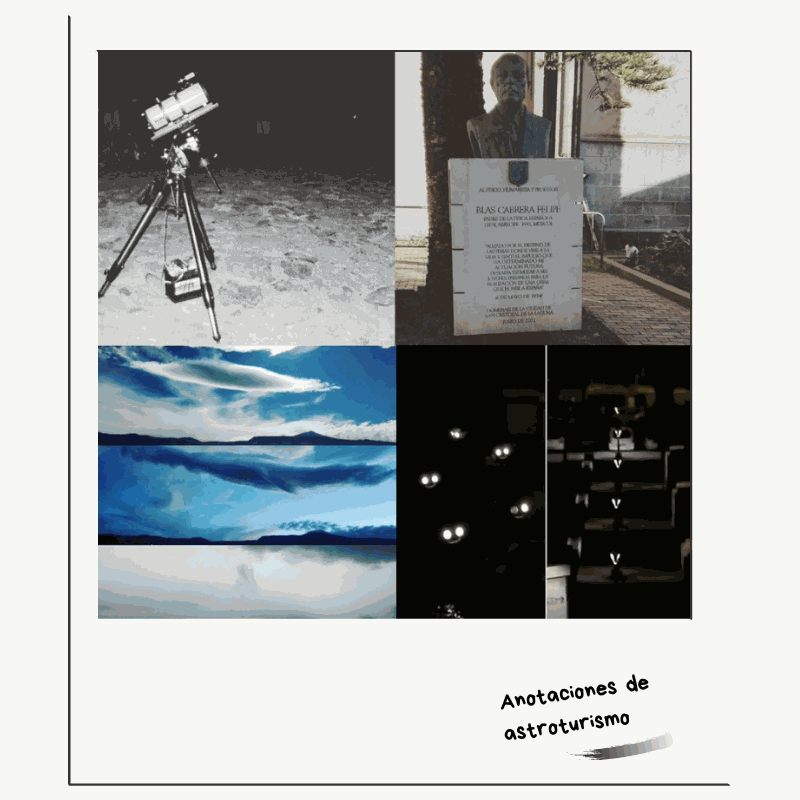 ASTROTOURISM AT DAYLIGHT
The so-called Astro King for which since Astrotouristing, in addition, we bet a lot as an energy source, is The Sun, so at night you will not be able to observe it with instruments …
On the other hand, visits to museums, house-museums, other sites and related routes usually take place during daytime working hours. Although sometimes there are exceptions …
MORE THAN SKY

Astronomical objects (planets, exoplanets, comets, stars, galaxies, nebulas, …) are part of the objects of astrotourism. And the human figures who have dedicated to their study? And the legends that different cultures have developed? What about the constructions and devices that have been developed throughout history for observation?
All this is indicating other contents and places to experience that may or may not culminate with observation, depending on the season, hemisphere, accessibility and the destination itself.
Perhaps that is why the term "star tourism" falls short, unless this broader vision is applied …
LEARN AND ENJOY

In a more relaxed environment with defined educational objectives, amateur astronomers or eclipse hunters, the variety of motivations and their adaptation to the number of participants is another variable to choose the option that fits what you want and ASTROTOURISTING facilitates the design and reservations of your experience.
Do not limit yourself: you have a whole universe of astrotouristic experiences that await you, and especially in the Canary Islands we can provide them with one light-click away …