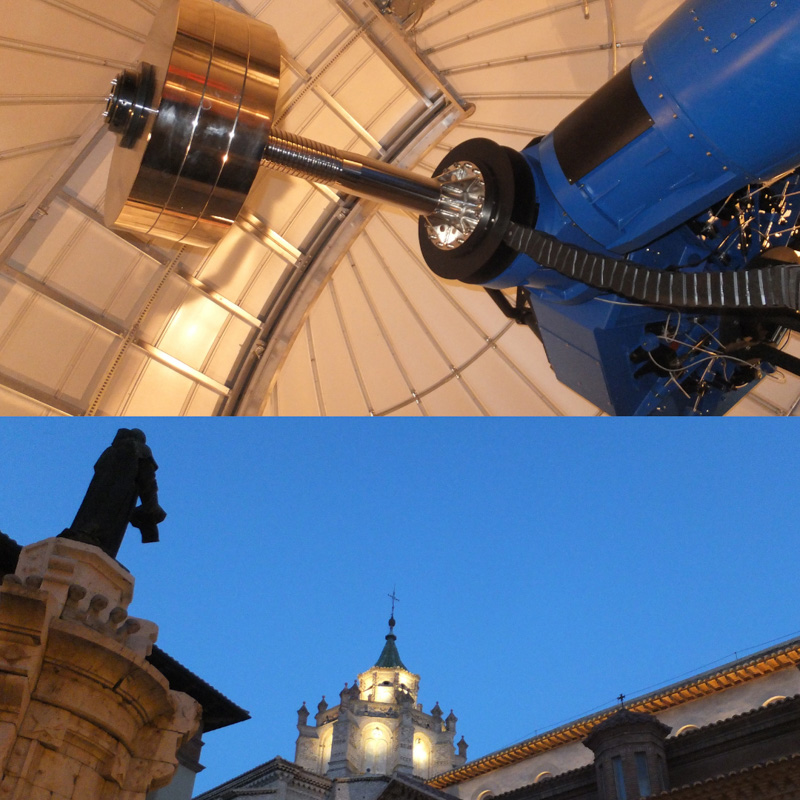 Teruel: from Tirwal and the Mudejar star to the domes of Javalambre
Everything in Teruel are stars. The quality of its sky is already observable by day, but at night ... Its foundation is already linked to the appearance of a star, this motif in its Mudejar artistic manifestation floods almost everything, and for a few years now, Universe is being mapped from its peaks.

In another latitude different from the Canary Islands we also invite you to know and experience the sky in this corner of Aragon because it is very worth it.

The experience can be personalized and we can also create to order.

---